Hidden Oasis
(A Bed & Breakfast Community)
1867 Johnson Road,  Dragoon, AZ  85609
678-232-8717          hiddenoasisbandb.com
Lays cozily nestled amongst the Dragoon Mountains, approximately 45 minutes east of Tucson Arizona, and 2 hours 30 minutes from Phoenix Arizona airport. With an elevation of close to 5000 feet, the air is fresh and breezy, and the views are spectacular, with mountains peaks in all directions. Located under five minutes from Interstate 10 in historic Cochise County, The Property boasts a variety of mature trees and shrubs, seasonal flowers and gardens, and two decorative ponds, creating a true hidden paradise.
The Main House is an Adobe structure with a charismatic medieval look & feel ( a must see ) plus 4 unique guest Casitas.
The first Casita is located under a canopy of trees a short distance behind the main house and has two bedrooms, full kitchen, and private bathroom.  The second and third each have one bedroom, kitchenette, and private bathroom- both share a covered patio / breezeway with awesome mountain views. Due to popular demand, we added a fourth Casita -a spacious one bedroom, a sleeper sofa, kitchenette and private bathroom.
Capilla de Paz is a historic Chapel dating back to the 1890's and it  sits on the back side of the property and has been utilized by many couples for weddings or special events .We also provide Yoga classes in the Chapel and a Labyrinth was added in 2019 to add to your Meditation experience.
A small tree top house / Museum overlooks the property and provides a very unique perspective of the property & views from a higher level - TELESCOPE PROVIDED for all you Star Gazers.  You will also find some interesting items there as well.
Hiking, Cycling, Horseback riding, Museums, Sightseeing, Bird Watching, Fishing & Many Vineyards  just to name a few are all in the area.- Wine tastings are offered all over this area and very popular (we're in the heart of Arizona Wine Country), Bird Watching (we're located between the San Pedro Riparian National Conservation Area and the Willcox Playa),  And then there is the Saloon only 2 miles away- it is an old time saloon dating back to 1800's and historic to many of some ALL time favorite Western movies - It's open to the general public on Saturday nights.
But Of course if you just decide to remain on the Property you have many options - You can play croquet , putt-putt, ping-pong, pitch horse shoes, or simply rest & relax in your Casita or one of the many comfy hide-a-ways on the property.
You can lounge by the Pond / Waterfall , Relax in the Hot Tub, Visit the second smaller pond and feed the fish - quite an array of entertaining things to do right here at your home away from home.
At Hidden Oasis Bed & Breakfast our hope is that you'll find this hideaway retreat one of the most "Uniquely Peaceful" places you've ever visited.
- See you soon!!!
Hidden Oasis is a Pet Friendly Establishment.
Reminder: Phoenix & Tucson Residents    - Here at  HIDDEN OASIS  in the Dragoon Mountains area it is usually between 15 to 25 degrees cooler and always with a breeze!!!  - plan your getaway to escape the heat...
Past Events
Hidden Oasis is available to host weddings and wedding parties. On one such occasion over 60 guests attended a rehearsal dinner, with the bride, bridesmaids, and family members staying  in the four Casitas. The weekend was a smashing success!
Brides Review
Thank you so much for hosting our wedding rehearsal dinner and our family and friends. Hidden Oasis was the perfect spot for our wedding festivities. The accommodations were clean and adorable! Thank you for your warm spirit and joy you brought to our wedding weekend. We hope to see you next time we are in Dragoon!
                                        Steph & Aaron
Book Now! Call 678-232-8717
Guest Reviews
Carrie & Jay      August 2023
Thank you for welcoming us at the Hidden Oasis.  We enjoyed seeing you again.  It was an inspiration to us and our daughters to see your creativity and generosity in hosting, cooking, stone work, painting, and living a beautiful life!
Mark E.     June 2023     
Liked: Cleanliness 
An Eclectic Property with History and off the Beaten Path 
A very eclectic property with super friendly hosts. Very quiet place at night, gorgeous stars and planets. Another guest brought a telescope for her birthday one night, and the viewing was great! If you do not have a telescope bring binoculars and look at stars at night, and maybe the moon too! Comfortable and workable spaces offered to guests, and not "plain Jane", every inch is covered in history and art and in the casitas we stayed in you have your own kitchen and TV for relaxing time. Games are available, and books too. Guest spaces have guest controlled available portable heater units and a swamp cooler for cooling (at 4,500 feet plus elevation our stay in April/May was very comfortable, but we never needed or used the swamp cooler). If you want the Ritz, look elsewhere. If you want a unique experience and time away from the hustle and bustle of the big city, this is the place. It was perfect for our work group's needs (project near Willcox) and the hosts accommodated our every request, sometimes on short notice. We even arrived late and departed late and they were very reasonable and helpful with these specific needs of ours. A memorable stay! 
Christopher      May 2023 
Love staying with Max and Chad. This was our second time and we'll be back. Such warm people and great hospitality. They're so kind to our 2 boys and went out of their way to make us feel comfortable. 
Steve Marlett      May 2023 
Max and Chad were tremendous hosts for our group. They provided a Caribbean and Cajun meal that our guests loved, all served in a quaint chapel. Highly recommended for your catering needs! 
Kimberly      April 2023 
I stayed 2 months in the Choo Choo and loved every day there! Maxine and her husband are sweet, friendly, wonderful people! It was clean and comfortable with so many lovely little extra unique touches that really made it feel like home. The bed was very comfortable (on the firmer side but not hard), and the shower got nice and hot with excellent water pressure. There was plenty of storage space for my 2 months' worth of clothes and the wifi was strong and consistent (never went down at all while I was there) so working from there was easy (not super fast but I was able to do voice meetings on Teams whenever I needed to and emails were steady with nothing missed). The courtyard and surrounding area are stunning, and there's lovely artwork and antiques everywhere you look! Trains go by regularly, including at night & earplugs are provided, but I didn't need them since it wasn't very loud (I've lived near trains before, though). Overall, it was a wonderful place to stay & I'm glad I did! 
David      April 2023 
From the moment we arrived we were greeted with the most genuine smile and kindness from Maxine, she is truly a beautiful caring soul. the land was peaceful. The casitas were rustic cute and comfortable, we were actually given an upgrade upon arrival, I also had arranged dinner for my husband and myself one night and another with our friends, all the meals were made by Maxine and amazingly delicious. Chad was a just as kind and helpful we easily fell in love with them and the land. Oh the land there was so much to look at and explore yet it was peaceful and calm. The Labyrinth was so nice to just chill and take in all the beauty surrounding the land. Breath and look at the mountains, ahhhhh. I can not say enough positive things about our hosts and the accommodations. We were blessed to find such a perfect location. Thank you to Maxine and Chad for your hospitality We Will Be Back!!! 
Bethany      April 2023 
Great hospitality and a lovely, peaceful getaway 
 Genia      March 2023 
Lovely space and friendly and sweet hosts. 
Jennifer      March 2023 
What a lovely, serene experience we had at Hidden Oasis. Maxine and Chad were friendly and helpful. We'll definitely be returning! 
Colette      March 2023 
All of us were very much at home. It was a very restful . The host and hostess were very helpful and made us feel at home. I definitely will stay again. 
Kevin      March 2023 
Maxine and Chad are the most Friendly, responsive, and kind hosts and people I have ever met. I feel I have made new friends that I will visit every year. 
Belinda      March 2023 
This is like a retreat camp with a number of funky cabins set in the little town of Dragoon. It is quaint and has it's own charm. It is a bit rustic and back in the day. The hosts are lovely, sweet people. 
Liz      February 2023 
This was a great place to stay for our time in Dragoon. We got to go on many hikes in the area, and it was a relaxing time. Maxine was a wonderful host. 
Terri      February 2023 
Hidden Oasis B&B was a peaceful, serene hideaway that was exactly what we were looking for during our weekend away. The mountains, the walking labyrinth was beautiful in the early morning. Maxine is the most gracious host. I highly recommend her place. 
Tim      February 2023 
This was just perfect for a peaceful retreat. The hosts were so kind, provided extra blanket upon request and even gave me 3 freshly laid eggs! Everything was freshly painted, newly remodeled shower, vintage styling, bed was SO comfortable I slept 10 hours! I stayed in the cool casita, and was a very functional space, good TV choices. They provided information about an abundance of things to do nearby. Very charming outdoor decor! Looking forward to my next visit there. 
Joanne (Jodi)      February 2023 
What an oasis!!! We had a great stay with Maxine and Chad. We stayed in a cozy train car, which was unique and clean with many extra goodies. Maxine welcomed us for breakfast and was very responsive.
great hosts , hope to return! 
Joanne      February 2023 
This is a unique and charming experience with grounds that are eclectic and fun to walk around. Maxine is a warm and charming host! 
Jamie     January 2023 
It isn't fancy, but it is a hidden gem and exactly what I wanted for my stay in the valley. They even stayed up late to make sure I made it the first night. What a great host! 
  Debbi     January 2023 
 We were greeted with a very friendly welcome, even though we were a little late coming in. The heater was even turned on for us. We enjoyed the quiet space.
Your compound is just adorable! Thanks. 
 Moaz     December 2022 
 Great stay at a unique location. Maxine and Chad were amazing hosts! 
 Lynne     October 2022 
The Hostess and Host (Maxine and Chad) are the Best! 
David     September 2022 
 The location of the Hidden Oasis was what I needed for a quick weekend away in Dragoon. It's perfectly placed from the freeway exit to go just about anywhere near Dragoon. The jacuzzi under the stars is definitely something to take advantage, plus who can say no to fresh eggs in the morning. Thanks for the upgrade and the hospitality y'all!!! 
 Lydia     August 2022 
 Wonderful and very relaxing stay. Maxine makes sure that you have everything you need for your stay. 
 Mette     June 2022 
 This place IS a true oasis… the feeling of being welcomed runs through everything. Maxine and Chad are just wonderful and unique hosts and their love for the place is everywhere to be found in all the little and big things that makes it entirely unique, fun, and interesting. I'm so happy I chose this place and this experience, and I will be back for sure. The sound of the train is soothing and sweet - as is the birds and the breeze…. I will be back, and I recommend this place with all my heart. Thank you, Maxine and Chad for being such great hosts and wonderful people! 
Jennifer     May 2022 
 Wonderful location and amenities and incredibly helpful and supportive hosts. I only wish that I had the opportunity to spend more time on their property and with the hosts. I'd love to visit again in the future. 
Samantha & Rodger       April 2022
Very fun place to stay, lots of things to do on the property as well as around the area. Loved it!
Tim      March 2022
Wow, the Hidden Oasis was just that, a little island of beauty and comfort in the midst of a big land to explore each day. Max(ine) and Chad have created the perfect balance of privacy and hospitality in the evocatively-named Dragoon Mountains. Whatever we wanted, they had it, or they found it for us, including dinner recommendations (Mi Casa in Benson), or dinner itself (made by Max), or allergy meds (the desert was blooming), or just fresh eggs each morning from their on-site hens. The Amerind Museum was terrific, but we mostly went hiking and climbing in Cochise Stronghold, and birding nearby. In fact, the birds that visit their property were just as stunning as the ones we saw on our excursions, so there's something to be said for sitting yourself down at the Oasis itself and letting time go for a bit.
Frank        March 2022
Fantastic experience. Max even helped us to recover my teens lost iPhone. Definitely recommend.
Madeline        March 2022
I loved staying here! It was so quiet and peaceful. Maxine and Chad were so friendly and accommodating. I would recommend this stay to anyone.
Rebecca N.        March 2022
I have stayed here several times. Its a unique, adorable place if you are ready for a real west adventure. Maxine is a great host. She is always willing to help and go over the top to make your stay great.
Dara G.     March 2022  (Lil Red Camper)
I loved staying at Maxine's hipcamp. Everything was so well kept. You can tell making your stay wonderful is a passion for Maxine, not just a side hustle. We loved the common area with the ping pong and pool table. And the fresh eggs were a real treat!!
Jennifer A.     February 2022
Maxine is the best host! She and Chad are warm and welcoming and super helpful and dedicated to making your stay great! The camper is super cute and very comfortable if you are not a big person. If you are then go for a casita which are beautiful and more spacious. We loved the fire pit and the stars and the sunrise! It is a lovely place and they have gone out of their way to make it comfortable. I would definitely stay in the camper again!
Jean Marie B.        February 2022
We had an amazing stay at Hidden Oasis with Max & Chad! I highly recommend this BnB if you are exploring the Dragoon Mountains and the Cochise Stronghold area. The cabin was very clean, comfortable, and had all the amenities you could need. The views around the property are phenomenal! I highly recommend doing dinner with Max & Chad - the food was phenomenal and the company, even better! This is a great place to stay while exploring the area and we will definitely be back!
Michele        February 2022
Maxine and Chad are wonderful hosts. They have an interesting compound with several vacation rentals in one area. There are chickens, fresh eggs and lots of things to do at the compound.
One thing that I would note is there is a major freight line close by entrance to go by at all times of the day and night. I got used to it but it was a little unsettling at first as I was expecting to have desert quiet.
There's loads of beautiful hikes and things to explore and the spot is a good base to do so.
Satanay H.     February 2002
Maxine was just wonderful. She is a very welcoming and considerate host. The place was very clean and welcoming. I was looking for a peaceful getaway and privacy and I was able to get that here. Definitely will be booking again. I can't wait to go back and visit!
Chris        February 2022
Hidden Oasis was super cute, it's set up like a tiny town or vignettes. Both the property and host were wonderful. Extremely friendly and kind. We had a great stay in Dragoon, would love to visit again!
Carey          February 2022
This colorful casita was a perfect homebase for exploration of Arizona's southeast corner! I was able to cook my own meals in the kitchen, watch sunrise from bed and sunset from the kitchen table, and walk the labryinth for quiet time. It was an easy drive from the casita to explore Chiricahua National Monument, Kartchner Cavern, Fort Bowie, Amerind Museum, the cranes at Wilcox, and the historic town of Bisbee. Maxine and Chad are super friendly and helpful, I couldn't ask for better hosts. Oh, and did I mention star watching from the hot tub? What a treat!
Franz       January 2022
Wonderful spot for a getaway. Found the grounds and casitas very relaxing and restorative. Very close to local attractions but far enough that we could get away. Maxine and Chad are excellent hosts. Highly recommended.
Liz         January 2022
This property is definitely in my top 3 places to stay! Extremely relaxing setting with bits of cheer and love everywhere: A beautiful, rustic place to exhale, inhale, repeat.
Paul        January 2022
Enjoyed my stay very much.
Lauren       January 2022
A fantastic location run by even more fantastic people! Super kind & accommodating.
Michelle I       January 2022
We enjoyed our stay, the casita was cozy and comfy. The hosts were friendly and helpful!!
Jon M.     January 2022
Maxine and Chad (owners) jubilantly met us upon arrival, and made me immediately feel at home.
The history of the place intrigued me, as it had once served as lodging for miners. It still had that rustic, quaint feel, aided by the eclectic decor through the compound. A gas heater kept out the winter chill, and a game room, mini 'museum', and chapel added to the unique nature of our stay.
Truly, an oasis for travelers!!
Julie F.      January 2022
Wonderful hosts & wonderful location to enjoy the iconic west! Max and Chad have created a playful, cozy, nurturing unique space. It was a great jumping off to enjoy hiking the Cochise Stronghold area.
Brennan        December 2021
Our stay here was fantastic! Maxine has obviously put a lot of thought and care into the oasis and has really built something special.
Shazieh        December 2021
The hidden oasis is a true gem of the Dragoon's. Close to so many wonderful hikes and places to see: we hiked in the stronghold, went to a winery, explored Texas Canyon and came home - to a home away from home. A warm, clean and colorful comfy place to rest at the end of the day. Maxine and Chad are so warm and kind and their casitas are fun and functional. Great place. We'll be back.
Barbara O.        December 2021
Rustic atmosphere very welcoming host.  Clean and comfortable. Maxine is a great host.
Nicole        November 2021
We had such a lovely stay at Hidden Oasis! Max and Chad were such a gracious hosts and were ready to help and answers any questions we had. The property is quintessentially Southern Arizona. We will certainly visit again!
Barbara O.     December 2021
Small but well stocked kitchen, comfortable bed, restful setting in the middle of so many outdoor activities. Very gracious host made our stay easy.
Hila G.     November  2021 (Lil Red Camper)
This darling little camper was the perfect experience for me and my 6 year old son. Cozy and full of charm. The property also is full of charm and character. A fish pond, mini golf, and a common area with games like ping pong and pool. The hostess Maxine is lovely and completely welcomed us in making our stay even more enjoyable!
Nicole     November 2021
We had such a lovely stay at Hidden Oasis! Max and Chad were such gracious hosts and were ready to help and answers any questions we had. The property is quintessentially Southern Arizona. We will certainly visit again.
Pete Prebus      November 2021
We had a great time at Max and Chad's Hidden Oasis! They are both such wonderful hosts and the property is a great place to stay and relax. The name fits the place so well. Our room was well equipped with everything we needed and the hot tub was perfect after a long day out hiking. We highly recommend staying here. Thanks again Max and Chad!
Bhavani     November 2021
Hidden Oasis is truly a gem. Max and Chad are perfect hosts, and the property is super artsy and colorful in a good way. We were in town visiting family with our two children and they had so much fun exploring the property! We stayed in the yellow house and I can honestly say it was the cleanest Airbnb I have ever stayed in. My standards are high and I am phobic about bugs, and I was more than comfortable. I slept well, the kids slept on the foldout couch and were fine, and I cooked several mea d I am phobic about bugs, and I was more than comfortable. I slept well, the kids slept on the foldout couch and were fine, and I cooked several meals in the kitchen and had everything I needed. I highly recommend the Hidden Oasis!
Hope P     October 2021
Most wonderful hidden gem of the desert!  The innkeepers, Max and Chad, are a dream couple along with their hidden gem of the desert casitas. We had so much fun with them, having dinner and breakfast and of course the delicious local wine and toasting the beautiful sunset behind the Dragoon Mountains. The location is truly a Hidden Oasis and the innkeepers, Max and Chad will make you a part of their family. We made new friends that we will cherish for years to come. I am telling all my friends and family to visit this magical place.
Samantha     October 2021
Maxine and Chad made sure we had everything we needed. It was a great spot to relax, but also to use as a home base for our day trips to what was around the area.
Tom     October 2021
Great place to get away. Very quite and very beautiful
Super host and very clean
Donna     October 2021
This is a great place to relax and close to adventure.
Kayla     October 2021
We had such a great time here! The property is beautiful and Maxine and Chad were amazing hosts! We were lucky to attend Dragoon Daze, the Wilcox Wine Festival and another cool event in Tombstone all in one weekend. If you're looking for local fun and a tranquil escape this is the place to go!
October 2021
Maxine provided a warm welcome and continued hospitality throughout our stay. She ensures even the smallest detail is perfect for a magical stay.
Shannon     September 2021
Awesome unique property in a beautiful small town setting. The property owners go out of their way to ensure a pleasant experience and have exceptional communication. You will not be disappointed with the history and culture of the entire property. We enjoyed every second of our stay and will definitely be returning.
Michael Swank     August 2021
What a wonderful weekend! Such a relaxing place to stay and enjoy the beautiful scenery. Even beyond the beauty is the amazing hosts that Max and Chad are. They treated us like family. We now have friends for life! The casita was very nice and super clean. The bed was very comfortable. You will not regret a getaway stay at this Hidden Oasis!!!!
Charity Swank     August 2021
Went here for our anniversary and it was just what we needed. It truly is a hidden oasis.  Max and Chad are wonderful hosts. The casita was clean, equipped with a hot plate, microwave, refrigerator and coffee maker. The bed was very comfortable. The artistic flare on the property makes every turn something to enjoy. There are so many fun things to explore and check out on the property including a Labyrinth. Highly recommend The Hidden Oasis to get away from the hustle and bustle and enjoy nature and true beauty. Plus you are 30 minutes away from the Wilcox Wineries
Elizabeth     August 2021
Squeaky clean. Charming hosts.
Misty B.     Jul 2021
We absolutely loved our stay at the Hidden Oasis! The owners were kind and the property was lovely. We enjoyed doing yoga and reading in the yoga/chapel/library and watching the chickens scratch around in their yard. Thank you!
Steve P.    July 2021
Max and Chad are wonderful hosts. And great cooks, so we had both our dinners made by them and breakfast too! This is definitly a hidden oasis! So glad we found it. We stayed 2 nights and they welcomed us like family. We have dear friends for life now! We will be coming back for years! Willcox Wineries are only 10 to 30 minutes away. But just staying there and enjoying the peace, tranquility, beautiful surroundings and the great dinners and conversations with Max and Chad is just as wonderful! We miss them already!
Christopher     May 2021
We picked Hidden Oasis to spend my wife's birthday and Mother's Day this year and couldn't have been more pleased. Maxine and Chad are gracious, kind, and fun hosts and their property is adorable and so much fun! My 3 year old son had a blast with all the things he could do. The casita was clean and well stocked for our trip and it was an easy drive to the Chiricahua. We'll be back and would encourage anyone in the area to spend time at this beautiful hidden gem.
Debbie     May 2021
Maxine's place is beautiful, peaceful, clean and comfortable. It was our anniversary so Maxine showered us with fresh flowers, wine and a thoughtful card. We felt honored and we slept great in her excellent bed. We highly recommend her place
Justin     May 2021
Expect a wonderful stay.
John     May 2021
Max and Chad were great hosts! Welcoming but not hovering. The place was excellent and clean. I enjoyed walking the property...beautiful and quiet. Will be back I hope!
Linda     April 2021
It's a quirky collection of historical buildings and art projects, with chickens, and a chapel and yoga and mountains and trains. It's beautiful and original and we felt immediately at home. You're about 20 minutes from any commercial establishments, so bring what you need. Our casita was spacious and clean and we enjoyed our time there.
Brande     March 2021
Our family trip to the area was made exponentially better by our experience at Maxine's Hidden Oasis. We had a family from 73 down to 4 years old and there wasn't an age that didn't find something unique and magical about the stay. We loved the comfort of our Casita, the many seating areas to sit and take in nature, playing the piano in the chapel, the sparkling lights on property at night under the massive blanket of stars, feeding the chicken's (my girls 4 and 5 were in heaven) and the whimsical touches all over the property. We were truly enchanted and hope to come back to stay for our next trip down. If I were able to rate more than 5 stars I would, the hospitality was amazing. Maxine even brought special toys and a gift for our girls to enjoy, and Chad sweetly included our girls to gather eggs from the chickens. They were thrilled. Comfort and thoughtfulness in this Oasis is abundant.
Michelle     March 2021
Wonderful!  Can't say enough good things about my stay, and especially about Max and Chad. They were fantastic... warm, welcoming, brimming with personality. And Max's jerk chicken... to die for! The casita was clean and well-equipped so i could cook. The grounds are just so fun and eclectic. Definitely enjoy the labyrinth and the museum. If you are looking for some quirky and off the beaten path, this is the place for you.
Maxine was very informative about the property and very friendly and hospitable. Nice out of the normal cookie cutter with unique property.
Karen D.     March 2021
I'll begin with Max(ine) & Chad, who were so warm and gracious during our stay. Casita #4 was absolutely adorable, bright and airy and stocked with everything we needed. The beds, including the sofa bed, were very comfortable. The grounds are full of surprises and fun to explore. You will love your stay here.
Paul W.     March 2021
Excellent!
Michelle   February 2021
Beautiful views, clean, private, peaceful space. Lots to enjoy for a weekend getaway and still remain safe. Hike, walk, enjoy meditation. The owners are super nice and friendly. A great place to stay.
Lukasz   February 2021
Great place to stay if you're rock climbing in Cochise. Not too far from either east or west side.
Melissa   February 2021 
Maxine's orange casita in Dragoon, AZ was such a lovely place to stay for our hiking adventures at Chiricahua National Monument. The property was so quirky and fun. Our casita had all of the amenities that we needed and wanted. When we needed a couple extra things, Chad was very nice to bring them right over to us. We loved our stay and would absolutely come back again.
Laura   February 2021 
Maxine place is cozy and quiet. She and Chad are very friendly. They have everything you need to make yourself at home.
Charles   January 2021
I spent two nights in one of the casitas and really enjoyed my stay. The grounds are really cool with gardens, fountains, artifacts and other interesting spaces. I highly recommend staying here if you are in the area.
Alex   January 2021 
Maxine has done an amazing job with this place. Will definitely be coming back!
Theresa   January 2021 
Great little oasis. Just as described. A bit more charming than it looks from the pictures.
Kelly S.   January 2021                                                               
Very Nice and Clean.  Owners are very nice and helpful.  Will be going back again.
Anand   January 2021 
This location is really special. I was mainly looking for an affordable place to just drop my stuff off and then spend my time exploring the Chiricahuas and other wilderness areas. In the end, I genuinely looked forward to coming back each day to enjoy my room and all that their grounds have to offer (chicken coop, garden, bird watching, stunning views, starry skies, solitude, etc.) Max & Chad are wonderful hosts and recommend them to anyone.
Greg  January 2021
Max and Chad are extremely kind generous. They made our stay even better. We both enjoyed the grounds and the casita was perfect. The kitchen was just right to cook all our meals and the bed was super comfy. Max's suggestions for wineries were superb. And Chad filled us in on the Rattlesnake Ranch nearby while feeding the chickens. You can't beat their hospitality!
Carlos    December 2020 
My wife and I Loved the space, we did yoga at the chapel/temple, played putt-putt, took a meditation walk on the labyrinth, and found out space perfect for a quiet and comfortable stay after full days of climbing at Cochise
Kristopher    December 2020
We had a super wonderful stay at at the Hidden Oasis B&B, Maxine and Chad were so kind and welcoming! The place is super cute, it's a funky, artsy, kitschy, spot. It's not fancy, but it was very clean, comfortable, and had everything we were looking for, it was worth every penny for what we got. I would stay there again in a second and recommend it to friends. We were in the area to go hike and explore the Chiricahua National Monument (which was amazing), but there are some super fun wineries around the area too! We were also there during mid-Covid times, and their attention to cleanliness, spacing between other casita guests and overall attention to being clean and safe made us very comfortable to be there. Thanks Maxine and Chad!!
Amy    December 2020
This is a very unique place to stay. There are many places to explore on the property and it is very relaxing. The hosts are very friendly and fun to visit with. We had a relaxing time.
Shelley    December 2020
Maxine was a wonderful host! Definitely would stay here again if we are in the area. Everything was very clean, and extra precautions were taken due to Covid-19.
Nicki    December 2020
This is a comfy and colorful place to stay and Maxine is extremely kind and accommodating! The bed is very comfortable and the place warms up nicely with the heater when it's freezing outside. I recommend bringing slippers. Bring some groceries too since there are no restaurants or shopping nearby. We went to Chiricahua National Monument for the day, which is about an hour on back roads. Awesome park!
Gretchen    December 2020 
This is a fun kitchy stay in a lovely rural area. Max was a gracious host who is committed to guests having
Zach    November 2020 
Staying here was such a treat! the property is absolutely cute, beautiful, fun and nestled in such a gorgeous area! Maxine is an incredible host! Her and her husband are easily the kindest I've had since using airbnb providing Camille and I outstanding hospitality. The "Hidden Oasis" definitely holds true to its name and I would love to stay here again sometime. I'd highly recommend to anyone looking for a beautiful and exciting place to stay in the area!
Joanna    November 2020
A relaxing stay in a clean, comfortable place. Would definitely stay again!
Sara    September 2020 
The Oasis is a welcoming, safe and colorful space to relax and watch the stars, sip your coffee and stare at the mountains, as well as a great starting point for day trips to the many hiking areas nearby. The cottage was sparkling clean, the bed was very comfortable, the decor absolutely lovely. It's thoughtfully put together, many amenities. The outside sitting area by this specific cottage was tucked away and pretty private, with a good view of the mountains. I'm a light sleeper but the nearby train did not wake me up, probably because it doesn't sound the horn when passing. On the grounds there are a pond, a garden, a little "museum" and other lovely spaces created by the host to provide for relaxation and socialization, if you wish. Lots of room to socially distance. There is a gated main entrance but I never felt unsafe. In fact, I left my bicycle on the back of my truck all night. Maxine is a fantastic host. She goes out of her way to help you but never imposes. Talking to her feels like a hug from a dear friend. I would make another trip to the area just to stay at the Oasis and chat with Maxine!
Kevin    September 2020
Fantastic location, tranquil, and truly relaxing. I will return to this spot !
Rick   August 2020
Very nice place.
Lori    February 2020
Maxine's place was perfect for our 3 day stay. We hiked the Chiracauhua National Monument and Fort Bowie which we highly recommend. We appreciated the comfy beds and hot shower with great water pressure after a long day of hiking. Dragoon is small but the Amerind Museum and art gallery were both top notch and time well spent. Do check out the picnic area behind the museum. More fantastic landscape to explore there. Communication was quick, check in and out, easy. Maxine and Chad were warm welcoming and a pleasure to meet.
Robert    February 2020
Be prepared to enjoy yourselves! The places were very clean and comfortable.
Corey    February 2020
What a wonderful place. Everything was perfect about the trip. The grounds are well kept and full of fun touches. Our casita was cozy and nicely appointed. Above all, the hospitality was top notch. We had a wonderful cocktail hour (they had a fully stocked bar) with the hosts and other guests. Breakfast was great. This is really a great place. I highly recommend.
Geir   January 2020
Very kind people and thoughtful hosts!
April   January 2020
Maxine and Chad are warm and welcoming hosts. They are thoughtful and respectful, and I enjoyed meeting them on their fun and unique property. The communication between us was quick and courteous, and they helped me to feel confident about my stay. I am an individual who relies on using a wheelchair and stayed alone and felt very comfortable. The casita I stayed in was roomy and perfect for my needs. I planned on observing silence during my stay, and my little casita was positioned in a way that I felt as if I had my own private space away from the others, which made for a perfect setting for a silent retreat. The train was a little off-putting at first, but like most things, you get used to it and eventually you don't notice it all. I would most definitely stay again and would recommend it to others.
Linda    January 2020
This is a true gem not to be missed! Great Casita's and grounds. And the hosts are wonderful. Located in a beautiful remote area of Arizona. Only an hour from Chiricahua National Monument. We would stay again if we were in the area.
Todd   October 2019
My wife and I have been staying at hotels and non-owner-occupied Airbnb's a lot lately, but for this trip we decided to try a B&B for the first time in years--and are we glad we did! Max and Chad were wonderful hosts, and they made us feel at home right away. The cottage was very cute and clean, with plenty of room for the three of us (our adult daughter tagged along for the weekend). We appreciated the many homey, artistic touches found in every room. The breakfasts were low-key but very tasty. Every day we ate out on the beautiful, sun-drenched patio next to the main house, which gave us an excellent opportunity to get to know our hosts and the other guests better--one of the best reasons for staying at a real B&B. The grounds themselves are very peaceful and relaxing, with several small ponds and water features and a colorful variety of flowers and other Southwestern plants. The B&B's location makes it an excellent base for exploring southeastern Arizona, including Kartchner Caverns, the Chiricahua Mountains and Willcox wine country. At night, after a busy day of hiking or sightseeing, we enjoyed soaking in the inflatable hot tub just outside our cottage (it's shared by all of the cottages but no one else used it while we were there). I guess my only complaint is that the property is very close to a Union Pacific freight line and the trains come through a lot. But the nearby crossing is a quiet zone so they aren't allowed to blow their whistles there. After the first night, we really didn't notice the trains at all. The three of us thoroughly enjoyed our stay at Max and Chad's and we will definitely book the place again whenever we're in the area.
Carreen May 2019
A wonderful, eclectic bed n breakfast with a friendly host. We reserved the 2 bedroom casita with one bathroom, which had plenty of room for the two of us. It also had a lovely porch in the front and back so we could sit, talk and just hang out in total privacy. We stayed here for a two night visit so we could be within a short driving distance to Benson, Az, where we visited Kartchner Caverns. Chad, Maxine's husband, (Maxine was out of the country) came out to greet us as soon as we arrived. He was so conscientious, making sure we had enough towels and confirmed what time we wanted breakfast. But, the #1 attraction is that the property is a feast for the eyes. It is unique, relaxing and very comfortable. It sits on about an acre and has lots of trees, flowers, ponds of rustling water, figurines, some colorful and imaginative objects d'art, kitschy signs, country western tools and symbols, chickens and an international world of art and home, surrounded by the amazing scenery of the Dragoon Mountains! And yes the Caverns were also a #1. There are several casitas to choose from, or you can rent one or more for a family trip. Staying here made our trip so much more enjoyable. I highly recommend it!
Amanda     March 2019
Absolutely charming cottage. Quiet setting and an absolute bright spot in the Cochise County desert of southern Arizona. If you want a non-corporate type of accommodation, this is it!
Paige   February 2019
I couldn't imagine a better place to stay. The mountains are gorgeous, the casita is super cute and comfortable, and the whole atmosphere is welcoming and relaxing. What an all around wonderful experience. Thanks Max and Chad!
Betsy     December 2018
Fun and funky with beautiful surroundings. A great place to use as a home base as you explore the area. Very clean with gracious and hospitable hosts. Have fun!
Terrence    November 2018
Max and Chad are wonderful hosts that treat you more like family than guests. The casita we stayed in was very clean and comfortable. There were three heaters that kept us nice and warm, and the bed was especially cozy with soft linens and a heavy comforter. This was a 5-star experience for us and recommend you stay there!
Johnmark And Marcia   October 2018
What a lovely place to stay, off the beaten path. Max and Chad are the most gracious of hosts, and their hospitality is the best. Very fun and relaxing. We enjoyed our stay, and spending time with them. We definitely recommend their "little piece of heaven".
Meredith    March 2018 
Maxine's is a wonderful host, a great communicator and quick to respond. We stayed in a charming rustic casita on her lovely ranch property. We had everything we needed, most importantly a comfortable queen bed. WIFI worked well. Be sure to visit the terrific Amerind Museum and the amazing Chirachua National Monument.
Martin    January 2019
In setting up our vacation to Arizona we wanted first of all to be in a place removed from all the hustle and bustle of the big city. We wanted peace and quiet but to still be within driving distance of new and different things to see. The Hidden Oasis met every one of our needs- Peace and quiet but still within easy driving distance to Benson, Willcox and Tucson. I-10 took us just about everywhere we wanted to go. Plus our hosts, Maxine and Chad, were very gracious and accommodating. I don't think we ever found either one of them in a bad mood! Great people! great place! We were not real anxious to leave.
Kris    September 2019
Maxine and her husband definitely have the gift of hospitality. My husband and I felt like they were welcoming long lost friends when we arrived. The casita (the 2 bedroom) was great - it was decorated with old knickknacks and cool pictures. Having a full kitchen was very nice too. The location was perfect for sight seeing in Tombstone, Bisbee and Douglas. If you are interested in ghost towns, there are several near Tombstone that don't require 4-wheel drive. The weather was perfect - much cooler than Phoenix. They have 3 casitas so this would be a perfect place for a multi family vacation. This was a million times better than a hotel. We will definitely stay here again.
Book Now!   Call 678-232-8717 or:
"We will feed you when you're hungry" Call us in advance-
Specialties- Cajun, Caribbean, Italian, Indian & American 
 ....... Our Herbs & Spices are fresh from our garden........
******************
YOGA & ZUMBA Classes Offered!!! 
Retreats / Family Reunions /Special Events in 2022 - Our Property has been a great venue for these Events - 4 Groups so far this year.
Past event- We Hosted over 40 Texas 4000 "Riders for Cancer" in June 2021. We provided Meals & Accommodations.
Future Events -*Retreat/Getaway*-'Relax, Release & Rebuild'
$295.00 Per Person (All Inclusive) based on shared accommodations ((Normal Rate is $485.00 per person vs the 295.00 discounted) - Single supplement 75.00 per night
Package Includes:
2 nights accommodation
1 Guided hiking tour
Onsite wine tasting
1 Onsite Yoga Session (during Covid there is no guided session- you can reserve the Chapel for your use.
Breakfast & lunch included ( Dinner can be provided at an additional cost)
Call Max 678 232 8717
or send us a message via this site.
.............................................................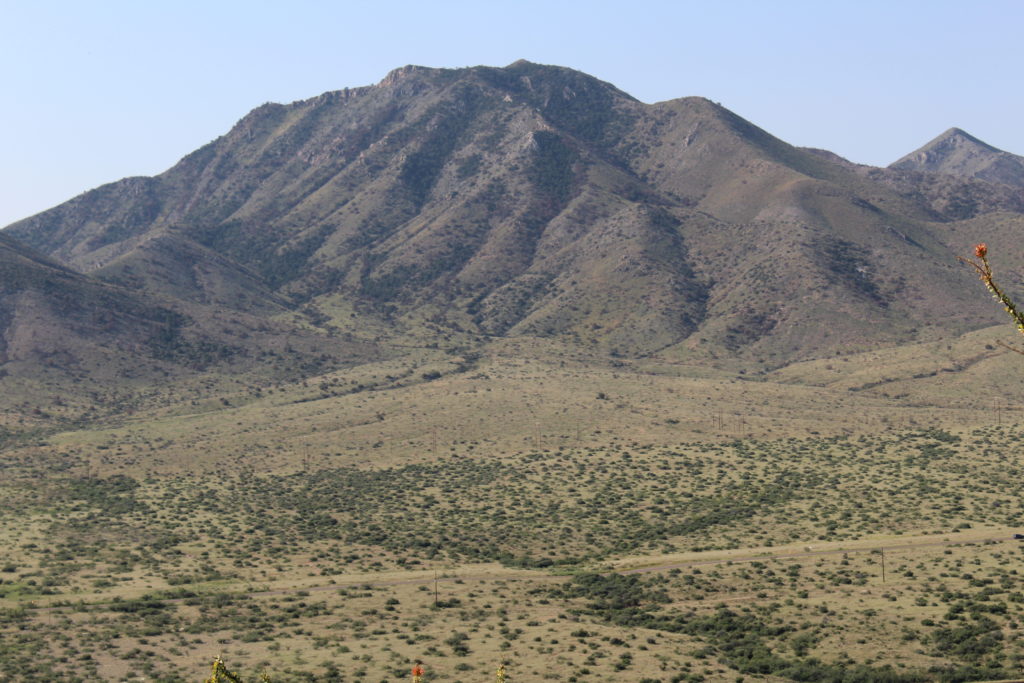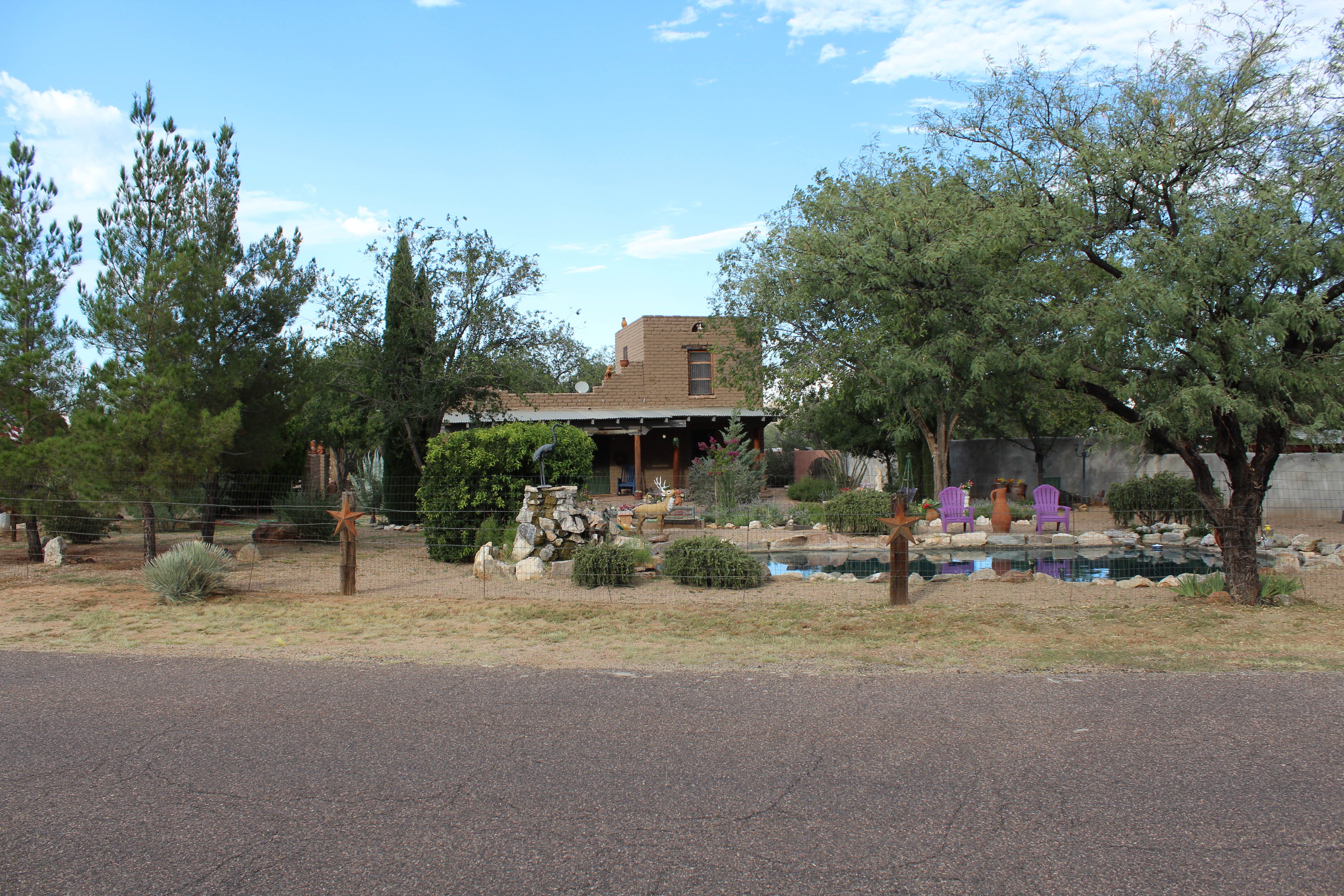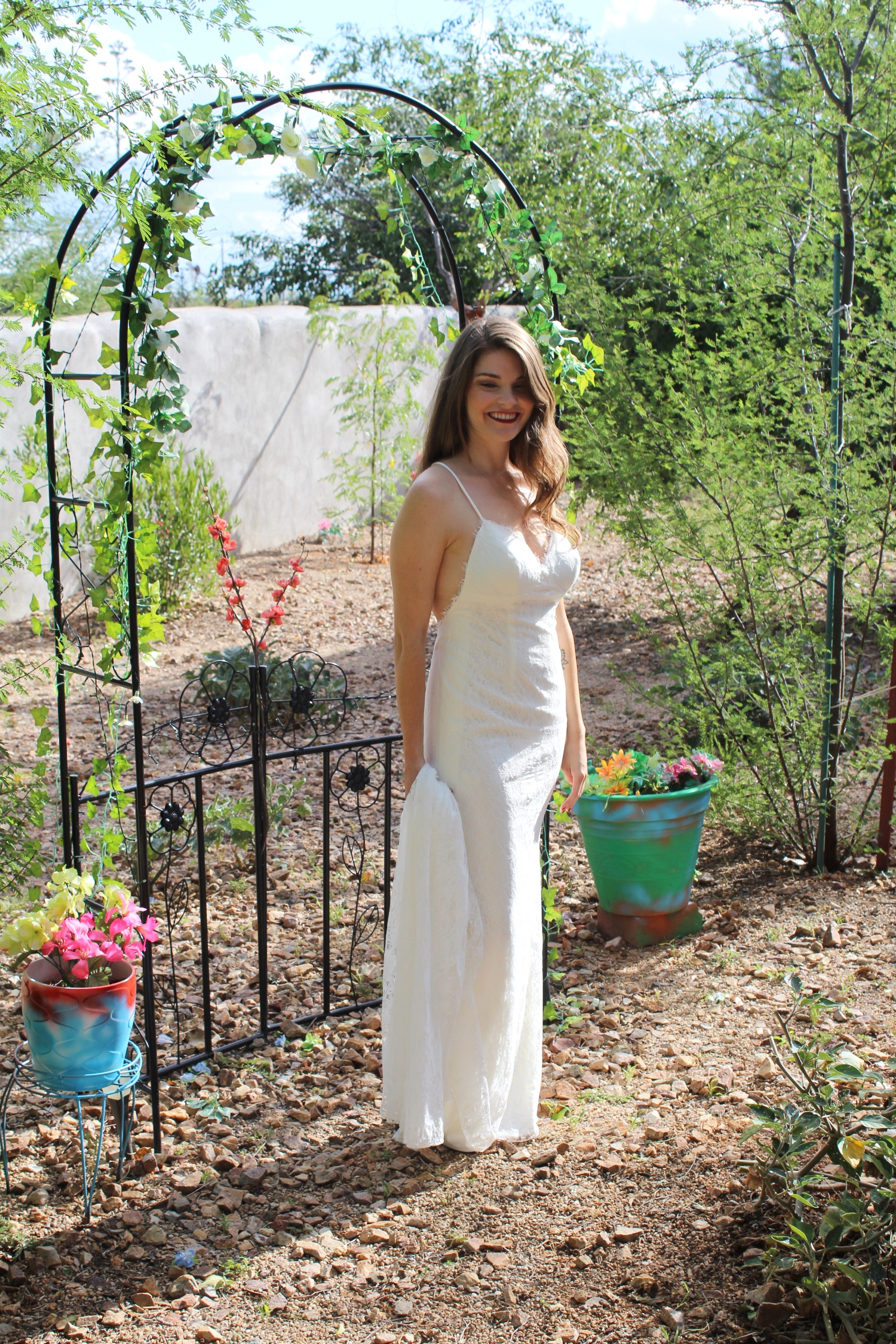 Book Now!     
To book from AirBnB please follow this link!
To book on TripAdvisor please follow this link!