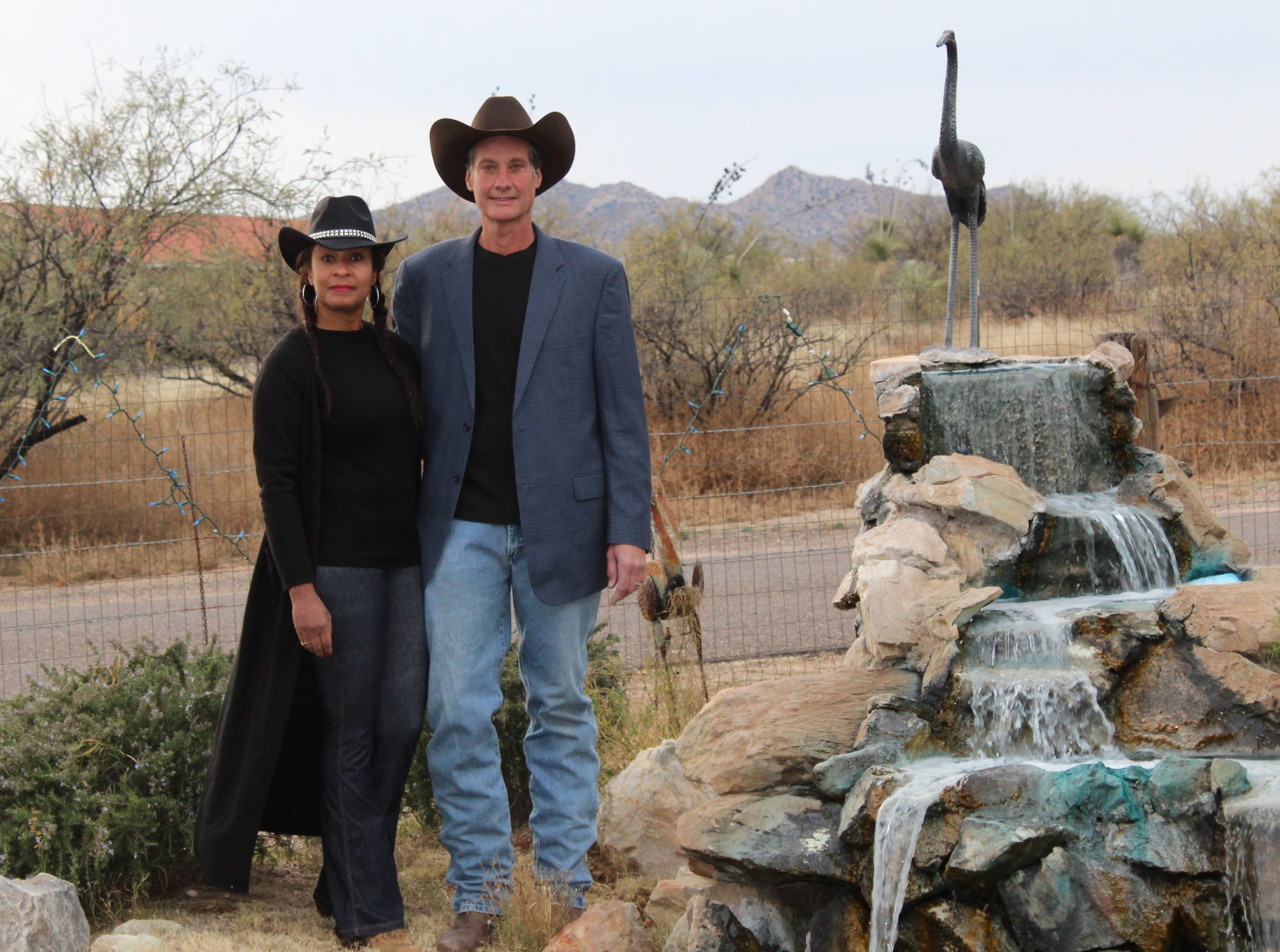 Max and Chad
Born in the Caribbean, and home to the UK and US gave Max an early exposure to many lands and cultures. By her mid thirties she had already seen much of the World except for Australia & New Zealand. She always found herself drawn to Bed & Breakfast properties because she could stay with a family, have her own accommodations, and enjoy the area- in a cost effective manner. Of course, Max being Max, she also made many new friends-a huge plus for her. Her dream became to one day own a place where she could live happily; a place where family, friends, and travelers from far and wide could visit at any time.
Chad grew up in Rayne which is on the coastal plains of South Louisiana. At twenty he took a three year hiatus from college, spending as much of this time as possible, first in the wilderness of Alaska and then in the mountains outside of Phoenix, AZ.  He eventually went back to school and ended up in the Atlanta area- but his dream was always to one day return to the west.
When Max and Chad met they quickly realized the commonality of their dreams and began visiting different locations in several western states including Colorado, Wyoming, Utah, New Mexico, and, of course, Arizona.  Once married the vision only grew stronger and the journey to find simple and tranquil surroundings that suited their needs continued.  It took about 5 years of search, but eventually their travels took them to the property in Dragoon, and both knew instantly it would become home.
Mountain views, tranquility, constant breezes, with friendly neighbors and plenty of amenities…the search was over…